Welcome to our comprehensive guide to the latest kitchen design ideas of 2023. As experts in the field of home design, we have compiled this guide to help you stay up-to-date with the latest kitchen design trends and create a space that is both functional and aesthetically pleasing. In this article, we will cover everything from color schemes to materials and finishes, so you can be sure that your kitchen will be on-trend for years to come.
1. Color Schemes
In 2023, bold and vibrant colors are set to dominate the kitchen design landscape. Rich jewel tones like emerald green and sapphire blue will be popular choices, as well as warm and inviting shades of rust and terracotta. For those who prefer a more understated look, muted pastels like blush pink and pale sage green will be in vogue. To create a cohesive and balanced look, consider pairing your chosen colors with neutral shades like white, grey, and beige.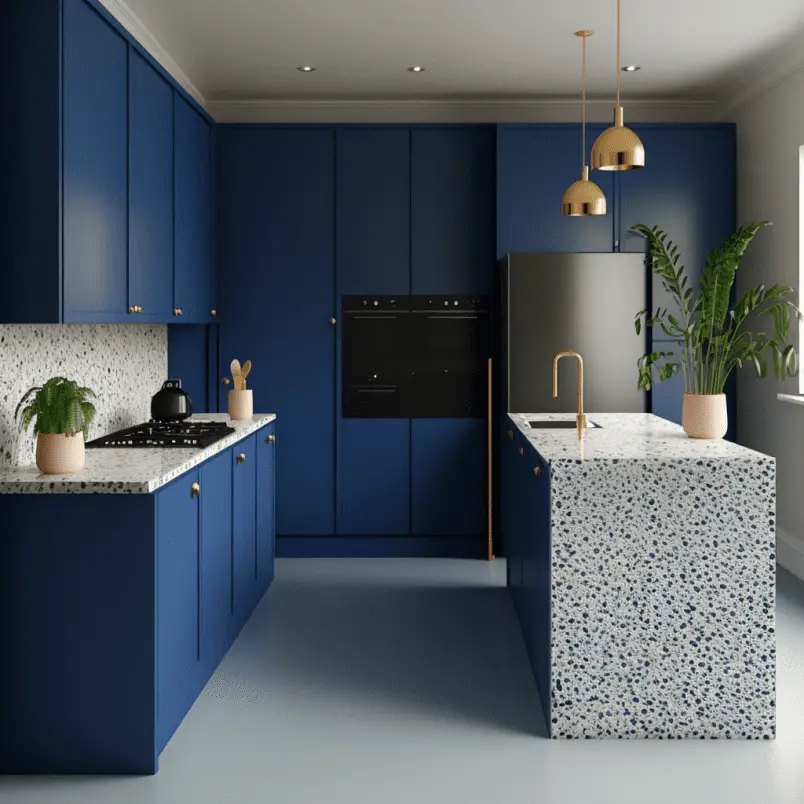 2. Materials and Finishes
Another kitchen design idea for 2023 is a shift towards more sustainable and eco-friendly materials. Natural materials like wood, stone, and marble will be popular choices, as well as recycled and upcycled materials like glass and metal. Matte finishes will be on-trend, as they lend a modern and sleek look to any kitchen. In terms of hardware, black and brass finishes will be in vogue, as they add a touch of sophistication and elegance.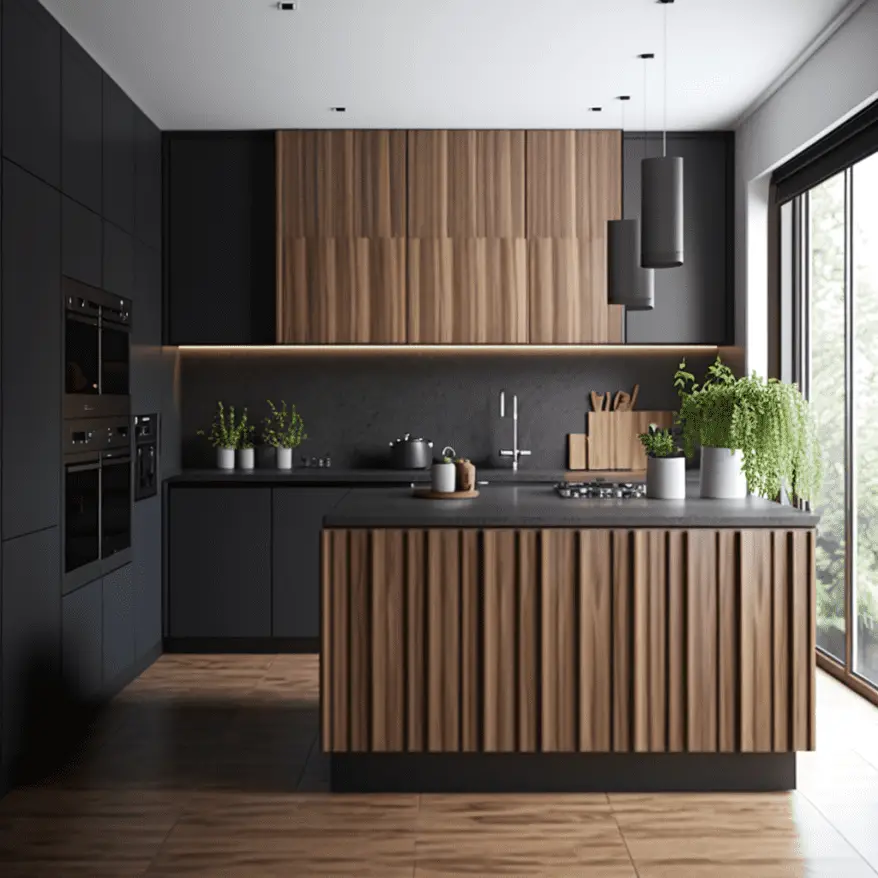 3. Appliances
The kitchen appliances of 2023 will be smarter and more functional than ever before. Expect to see more technology integrated into kitchen appliances, like touchscreens and voice control. Induction cooktops will be popular, as they are energy-efficient and easy to clean. Smart refrigerators with built-in cameras will also be in demand, as they allow homeowners to see the contents of their fridge from their phone.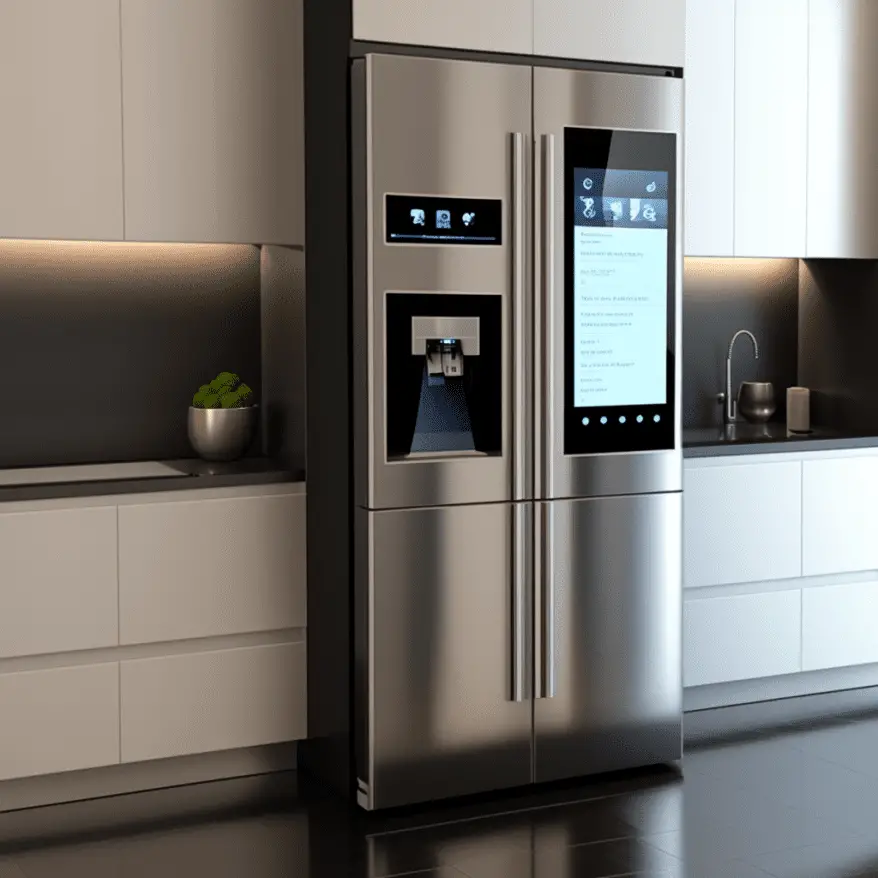 4. Layouts and Storage
Open-concept kitchens with a focus on functionality will be popular for kitchen designs in 2023. L-shaped and U-shaped layouts will continue to be popular choices, as they maximize storage and counter space. In terms of storage, hidden and integrated storage solutions will be in demand, as they keep the kitchen clutter-free and streamlined.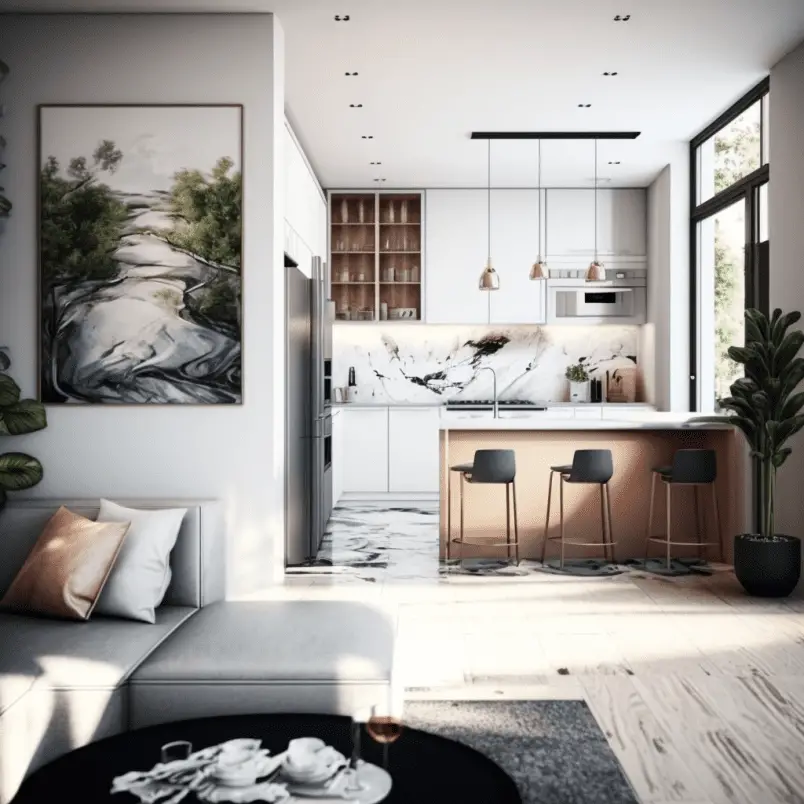 5. Lighting
Proper lighting is essential in any kitchen, and in 2023, unique lighting solutions will be in vogue. Pendant lights in various shapes and sizes will be popular choices, as they add a touch of personality and style to any kitchen. Recessed lighting will also be in demand, as it provides a clean and modern look.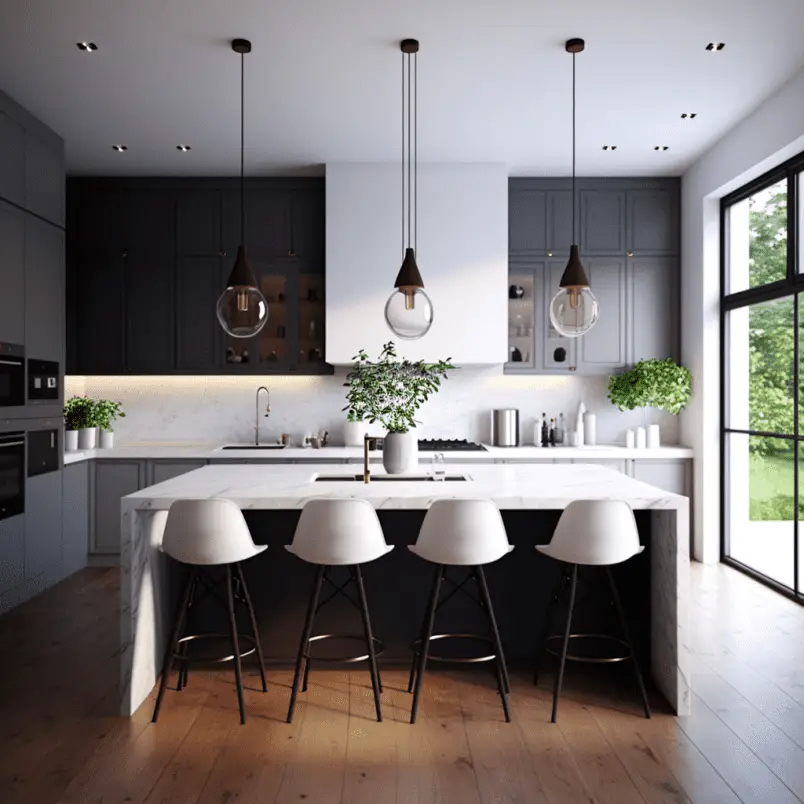 6. Expand your kitchen
If you're looking to give your kitchen a makeover, consider expanding it into your patio. This is a great way to open up your kitchen and create a more spacious and inviting space. With the right design, you can turn your patio into an outdoor kitchen and dining area, perfect for entertaining guests and hosting barbecues.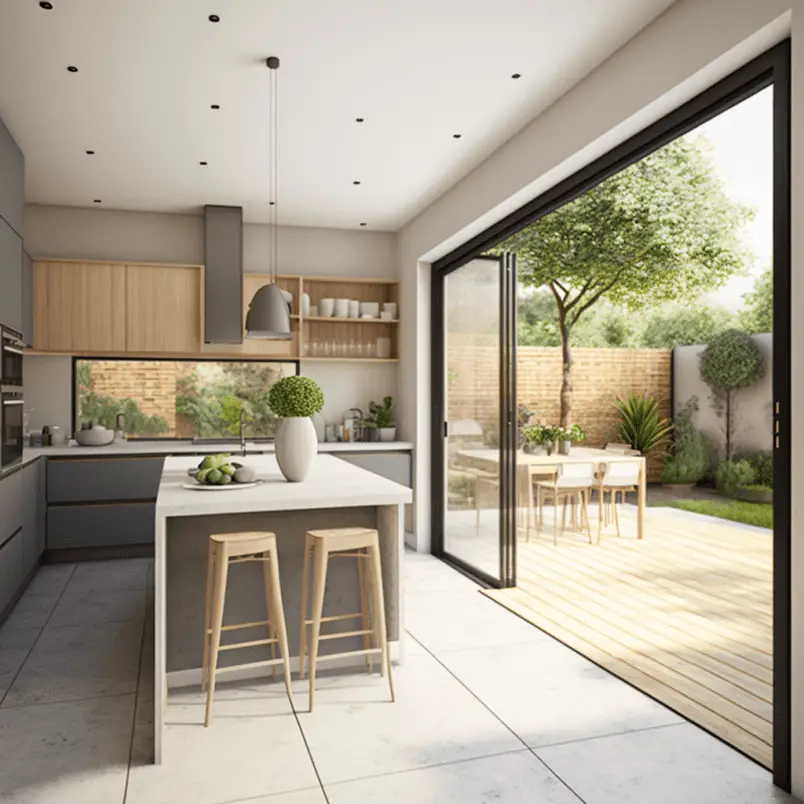 Expanding your kitchen into the patio is a great way to maximize the space you have. You can add additional counter and cupboard space, as well as create a larger space for cooking and dining. This also gives you the perfect opportunity to add new appliances and furniture, such as a grill or a fire pit. There are several ways to go about expanding your kitchen into the patio. You can start by removing the wall that separates the two spaces and replacing it with floor-to-ceiling windows. This will give you a great view of the patio, as well as plenty of natural light. You can also add a sliding door to give you easy access to the patio.
As you can see, there are a lot of exciting kitchen design trends to look forward to in 2023. From bold colors to eco-friendly materials, the possibilities are endless. By incorporating these trends into your kitchen design, you can create a space that is both stylish and functional. If you're planning a kitchen remodel or renovation, make sure to keep these trends in mind to ensure that your kitchen is on-trend for years to come.