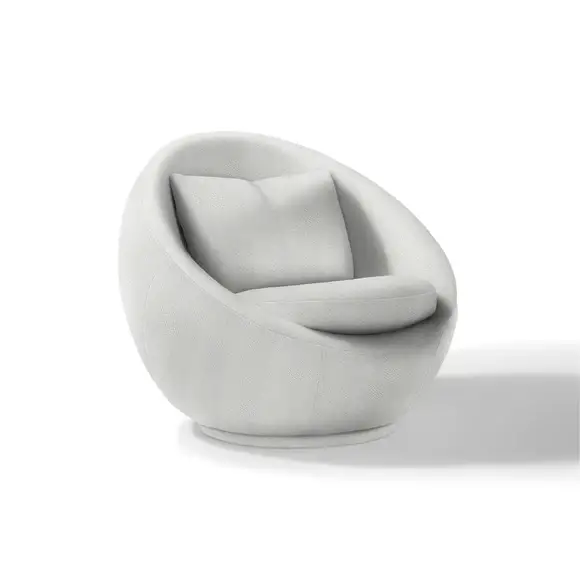 The Good Egg Swivel Chair
The perfect combination of modern style and luxury, the Good Egg Swivel Chair from Thayer Coggin brings sophistication and eye-catching appeal to any modern home. With its revolutionary barrel silhouette and swivel base, this mid-century modern classic will not go unnoticed. A tasteful addition to any home, this premium lounge chair is comfort and style in one chic form.
Shipping only within US
As a 2modern partner, we earn from qualifying purchases.
Description
Discover the perfect fusion of comfort and style with our Mid-Century Modern inspired chair. Crafted with a nod to the sleek lines and organic forms iconic to the era, this chair boasts a unique egg-shaped silhouette that cradles you in its plush embrace. Upholstered in a soft, neutral fabric, it complements a range of interior palettes, making it a versatile addition to your space. The chair features a smooth swivel base, allowing for a 360-degree viewpoint, ideal for open-plan living spaces that celebrate the mid-century modern aesthetic. This chair is not just a seat; it's a statement piece that invites relaxation and conversation in equal measure.
Highlights
Made in the United States
Iconic mid-century modern design
Handcrafted
360 degree swivel, no return